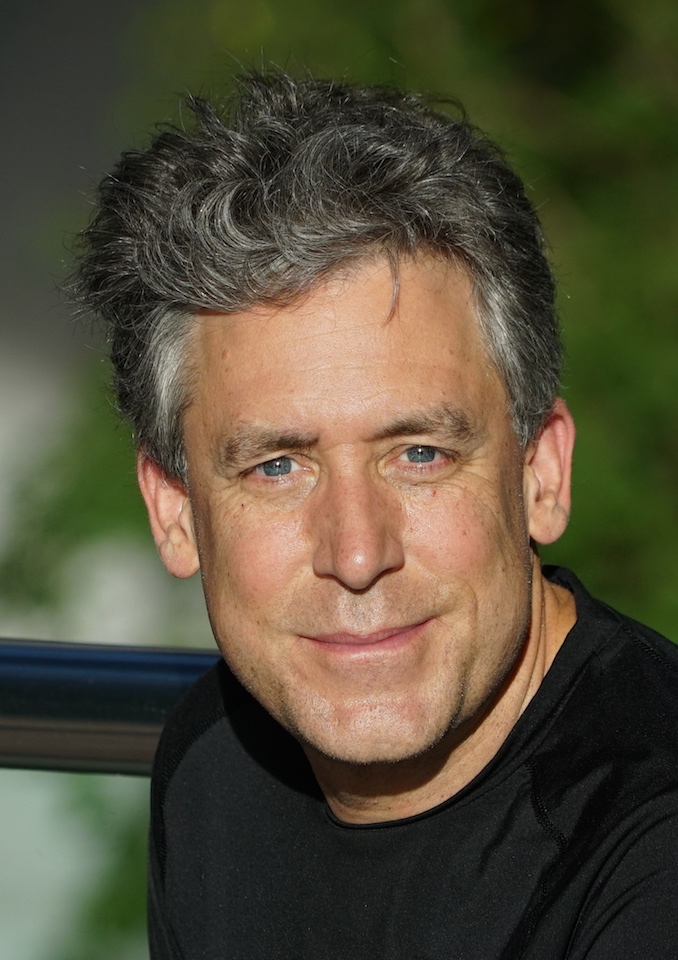 Biography: Cinematographer Billie Mitchell
Billie Mitchell IMDB page
Alma Mater: Loyola Marymount University
Occupation: Cinematographer and Camera Operator, SOC, IATSE Local 600
Years Active: 1987 to the present
Cinematographer Billie Mitchell is part of the
International Cinematographers Guild, a Local 600 member
and
Society of Camera Operators
. He started filming at the young age of 12 and won a student Academy Award in the Experimental category for his
35mm student film "Zebu"
. After finishing his BA in Communications at Loyola Marymount University in Los Angeles, California, he worked as an IMAX projectionist, camera and post production assistant on feature films including the signature 70 mm film,"Baraka".
Over 25 years ago he began to license his 35 mm footage for commercials, feature films, music video and other video projects and began his now extensive film and high definition stock footage library. Mitchell has lived the last 20 years in Los Angeles, California and Santa Fe, New Mexico.
Special Skills
Camera Operator (1ST, 2ND, & FX UNITS) & custom cinematography, including (9) 4K camera driving POV arrays, motion control systems, dolly tracks, timelapse, rigging up cameras and year long shots, with years of professional experience as a Cinematographer.
Equipment Used
4K, 35mm, 16mm film cameras, video and digital cameras including: Mitchell, Eyemo, Aaton, Arriflex film cameras and Panasonic, Sony, Canon, Nikon, JVC and RED digital cameras.
Current Work
Today, Bill is hired as a Local 600 Camera Operator and to film custom shots for film and TV industry. His stock images have been seen in countless productions. He is considered an expert in the field of driving plates and time-lapse, and his shooting style spans an array of techniques. Mitchell is highly adept at the multiple high end video formats and 4K, HD and film cameras. Bill is an excellent cinematographer, a joy to work with and works extremely hard to provide the high broadcast quality footage to meet the high demands of broadcast productions.
Credits, Feature Films
Air, Carry On, End of the Road, Old Dads, Anchorman, Basketball, Batman & Robin, Beauty Shop, Being John Malkovich, Darkness Falls, Dawn of the Dead (Trailer), Day After Tomorrow (promo), Devil's Advocate, Die Hard4-Live Free or Die Hard, Disney's The Kid, Divine...YaYa Sisterhood,
Edmond
, Employee of the Month, Fight Club, Gigli (trailer), Gladiator, Head of State, Hitchhikers Guide To The Galaxy, Hotel for Dogs, How To Deal, Igby Goes Down, K-PAX, Live Free or Die Hard 3, Lizzie McGuire Movie, Malibu's Most Wanted, Metal God, Mr. Deeds, Nanny McFee, National Treasure 2, Never Die Alone, Notorious, Old Dogs, Perfect Storm, Pirates of the Caribbean 3, Polish Wedding, Straight into Darkness, The Big Lebowski, The Clearing, The Core (trailer), The Devil and Daniel Webster, The Girl Next Door, The Good Boy (trailer), The Kingdom,
The Ring
, The Rules of Attraction, The Salton Sea, Town & Country,
Training Day
, Traitor, Underworld Evolution, Weight of Water, Wild Hogs,
Windtalkers
, Woman On Top, You Got Served
Credits, Television
Amazon, "Outer Range", AMC, "Dark Winds" Disney, "Big Sky", ABC, "Castle", ABC, "Off Center", ABC, "One Life to Live", ABC, "VR5", ABC, Avenging Angel Prods., CBS, "40th Annual Grammy Awards", CBS, "L.A. Doctors""The Bold & The Beautiful", CBS, "Three Sisters", CNN News (graphics), DISCOVERY, "Frankenstein", DISCOVERY, "Skywatchers of the Americas", DISCOVERY, "Weather", DISCOVERY, "The Real Ben Franklin", ESPN, "ESPY Awards 2002/2003/2004", FOX Sports, "Beyond the Glory", FOX, "American Juniors", Fox, "Oliver Beene", FOX, "Opening the Lost Tombs", FOX, "The Simple Life", Hallmark, "A Time to Remember", HBO, "Entourage", HBO, "Mundo Ole" (station graphics), HBO, "Point of Origin", HBO, "Six Feet Under", HBO, "Tales from the Crypt: Demon Knight", HBO,"Carnivale", Jim Henson Prods., "Things That Fly", MCA-TV, "Xena: Warrior Princess", MTV, "Respect", National Geographic,"Explorer", NBC, "Friends", NBC, "Profiler", NBC, "In The Beginning", NBC, "The Secret World of Dreams", NBC, "Watching Ellie", Olympic Closing Ceremony Turino 2006, PAX, "Chicken Soup for the Soul", SHOWTIME "Dead Like Me", Showtime, "CSI": MIAMI", Showtime, "CSI: NY", Showtime, "D.C. 911: Time of Crisis", Showtime, "Dead Like Me", Showtime, "Tracy Ullman: State of the Union" Promo, Showtime, "Tudors" Promo, Showtime,"In Plain Sight", TBS, "Outback Jack", Touchstone, "Scrubs" "Day Break", Warner Bros, "Joey", Warner Bros, "Like Family", Warner Bros, "Dead Last", Warner Bros, "Jesse", Warner Bros, "Lois & Clark", Warner Bros, "Fast Lane", Warner Bros, "The OC", Warner Bros, "Twilight"
Credits, Music Videos & Concert Film
All Mighty Senators (Concert Film), Amy McDonald, "Don't Tell Me That It's Over", Angela Via, "Picture Perfect", Backstreet Boys, "More Than That", Blind Melon, "Galaxy", Britney Spears, "Oops, I Did It Again", Brooks & Dunn, "Only In America" Tour, Bush, "Mouth", Busta Rynes, Celine Dion/R. Kelly, "I'm Your Angel", Cher, "Believe", Cher, "Strong Enough", Chris Cornell, "Preaching the End...", Depeche Mode, "One Caress", Disney/All 4 One, "Hunchback of Notre Dame", Enrique Iglesius, "Don't Turn Out The Lights", Faith No More, "Midlife Crisis", Garth Brooks, "Coast to Coast" (CBS), George Strait, "Carrying Your Love with Me", Grateful Dead (On-Stage Projection), Iggy Pop, James Taylor, "Enough to Be On Your Way", Luther VanDross, "Heaven Knows", Marcus Houston, Mariah Carey, "Honey", Mary J. Blige, concert tour, Mel C, "Here It Comes Again", Michael Jackson, "Who Is It?", Nelly Furtado, "Powerless", Oasis, "Who Feels Love", One Star, "From My Front Porch", Paul Okenfold, "Ready Steady Go", Pharrell, "Frontin'", Pink Floyd, "Take It Back", Prince, "Holy River", Prince, "The Most Beautiful Girl", R. Kelly, "I Believe I Can Fly", R.E.M., "The Sidewinder Sleeps Tonight", Red Hot Chili Peppers, "Californication", Ricky Martin, "She's All I Ever Had", Rod Stewart, "Can't Deny It", Rolling Stones, "World Tour" 2002-2003, Seal, "Human Beings", Simple Minds, "She's A River", Thalia, "Baby I'm in Love", Thirteen Senses, "Do No Wrong", Wyclef, "How Come?"